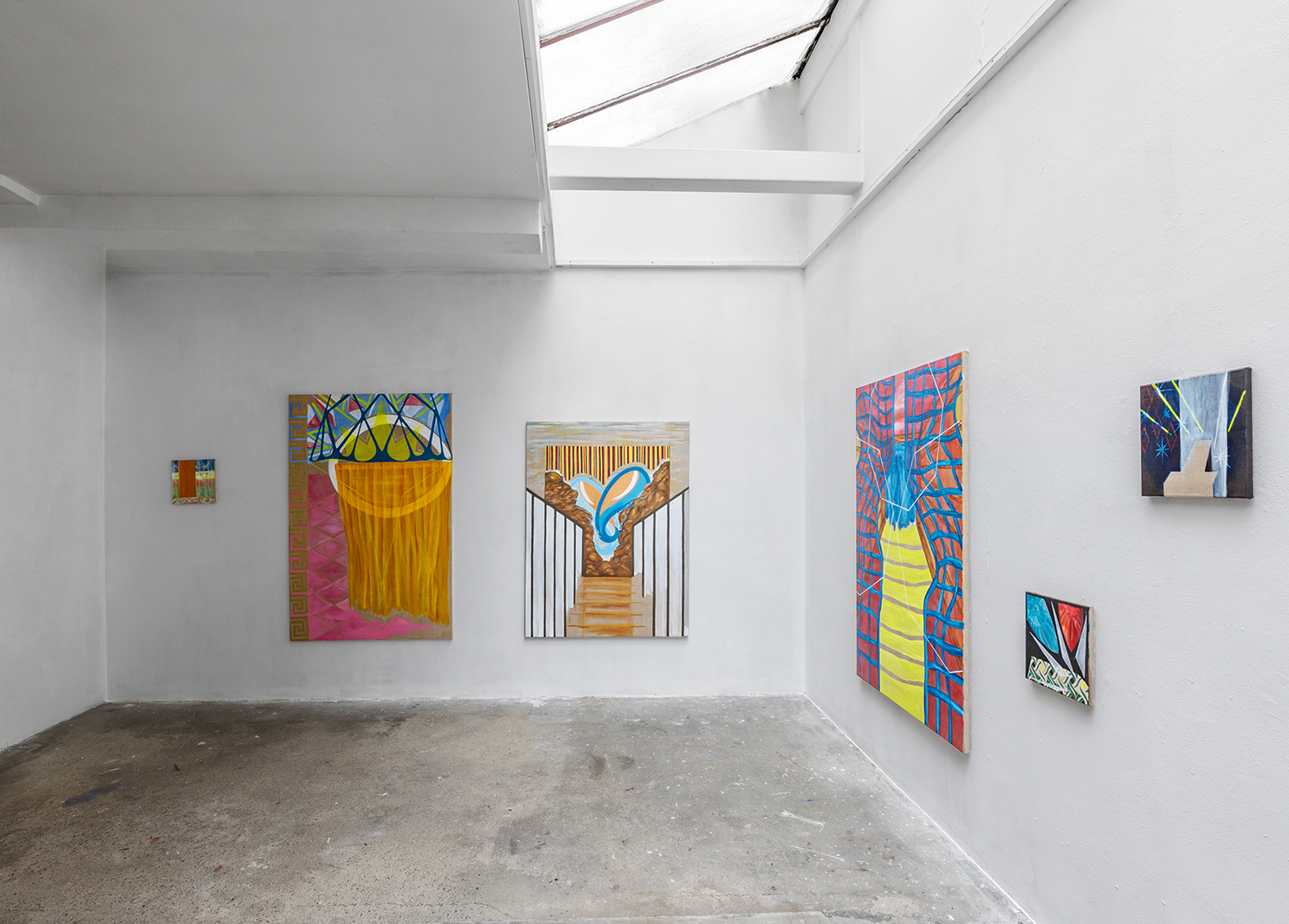 3 March - 8 April 2023

by DIANNE HAGEN
When we think of abstract as the opposite of narrative or as having a fair amount of indescribability, we enter the realm of Dianne Hagen's work. On the occasion of the fair, Hagen presents a series of paintings on linen which further develop the visual and ontological approach she has been pursuing throughout her whole career.

Through means of perspective, hidden and unfolding, through diligent painterly labor and through the use of a very specific, old-fashioned colour palette, new nostalgic nuances emerge, carrying us somewhere yet unknown, far away in time and space.

OPENING on 3 March, 17:00 - 19:00
On the occasion artist Dianne Hagen will present a special live happening with DJ Berton, at 18:00 hrs.

14 April - 20 May 2023

On the occasion of his new solo exhibition at Lumen Travo Gallery, Ni Haifeng (1964, China) presents "In the Labyrinth of Freedom" (2021), a multifaceted installation that invites the viewers to explore the complexities and paradoxes of the concept of freedom.
Through a maze of words, phrases, and visual forms, the exhibition interrogates the various guises of freedom and how they have shaped human history and society.

OPENING: 14 April 2023, 17:00 - 19:00 hrs.